News
The packaging of the Nuwa herbal teas wins prize in an international design competition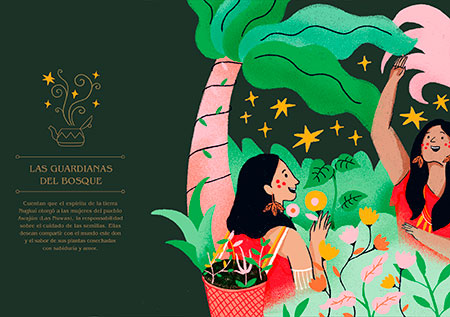 The packaging of the new NUWA herbal teas prepared by the Takiwasi Laboratory in partnership with the Awajún community of Shampuyacu has been recognized with the Bronze Winner prize in the packaging category during the 4th edition of the Latin American Design Awards, an important design contest in Latin America.
The Latin American Design Awards recognize the best ideas and design pieces based on their innovation, impact and creativity; just as they seek to promote the creative industry and visual communication in Latin America. The Latin American Design Awards celebrate exceptional work in design and give recognition to the excellence of graphic pieces made in the region. The awards ceremony took place on Friday, February 28, 2020 in Lima to reward the best creative and visual design proposals in Latin American countries.
In this case, the Fibra branding study of Lima has been responsible for designing the packaging of the infusions made with the medicinal plants grown by the Awajún women of the Shampuyacu Native Community, thanks to a project in which Takiwasi Laboratory participates along with Conservation International Peru and the women of the community. A representative of the Nuwas traveled especially from the Upper Amazon to Lima to receive the award. NUWA infusions will be launched soon to the market.
This graphic line is the result of the maturity of the methodology that has been developed in the Takiwasi Laboratory as part of the business model with native communities. Its strength is that it makes visible, in harmony with the spirit and inspiration of Takiwasi, the contribution of ancestral knowledge and the participation of indigenous women in the generation of added value.
Nuwa is an Amazon herbal tea that belongs to the Awajun native community of Shampuyacu, in the Amazon. It belongs to Las Nuwas, who are awajún women who have been working in an organized way, for over a hundred years, within a forest of almost nine acres in the San Martín region. They conserve and recover knowledge about power of the plants in the area, information that has been reached here, from mothers to daughters, from generation to generation. With the help of the Takiwasi laboratory and with the financial support of Conservation International, they have managed to identify 110 medicinal and aromatic species, among which they have chosen the species clavo huasca and ginger for the preparation of their teas.
The packaging aims to represent, through an illustration, the daily activity of the Nuwas, using a fresh and tropical style, which characterizes the character of these women and the climate where they live, combined with dark colors, to represent the mysteries of the jungle and thus generate a balance between spontaneity and ancestral knowledge.
More information: Latin American Design Awards