News
Important notice to Takiwasi visitors in the context of Covid-19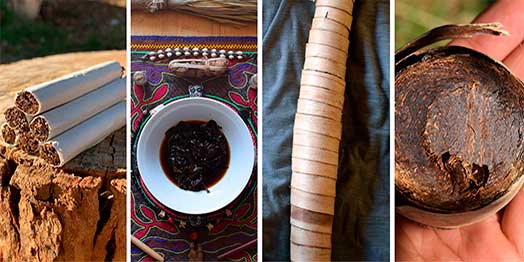 Dear friends,
In the context of the COVID-19 health crisis, we have observed through our empirical clinic the following:
1. Physical and energetic sequelae in people who have had the disease (long COVID).
2. Negative physical and toxic energetic effects after gene injections misnamed "vaccines". These effects can impact the therapeutic work with plants as much in the person concerned as in the health of other patients and that of the therapeutic staff. Especially sensitive are the unvaccinated.
On the other hand, the intake of traditional Amazonian medicines (purges, ayahuasca, diets) for this group of people presents physical and energetic risks for the patients themselves, the therapists, and others participating in the therapies. We consider this a contraindication for participating in a process with plants in a ritualized context.
Therefore, acceptance into therapeutic treatment in Takiwasi will be conditioned by the following:
1- That the visitor does not come sooner than a minimum of 10 days after the end of acute symptoms of the disease or the date of their last dose (1st or 2nd) of gene injection or vaccine. Otherwise, the visitor will not be accepted.
2- That the vaccinated visitor or the visitor with long COVID, before starting a therapeutic process with traditional Amazonian medicines, go through a physical and energetic cleansing process utilizing two possible modalities:
A. Arriving one week before starting the planned therapeutic process in Takiwasi to perform a cleanse consisting of three mini-purges with tobacco (with a day of rest between each mini-purge), and assuming the corresponding cost.
B. That the person themself carry out a preliminary process at home with infusions of black tobacco following the indications and methods described in the attached article (from page 15).
We thank you for taking these conditions into account and heeding the corresponding precautions.
We formally discourage access to traditional Amazonian Medicines, in Takiwasi or anywhere else, for people affected by long-COVID and people vaccinated against COVID, without prior cleansing with tobacco as described in the attached article (from page 15). We summarize in this article the consistency of this empirical position, which is ours, with the elements currently offered by the science on COVID-19.
We recommend that therapists take these data into account so as to avoid potentially serious problems in their patients, which could affect both their own activities and their safety as well as the image of traditional medicine in general.
We will be happy to receive any information, suggestion, constructive criticism or clinical observation which allows us to enrich our analysis and our proposals (send to takiwasi@takiwasi.com).
Thank you in advance for your interest and attention.
Sincerely,
Jacques Mabit
READ THE ARTICLE: EMPIRICAL USES OF TOBACCO TO PREVENT AND REDUCE THE TOXIC EFFECTS OF COVID-19, VACCINATIONS AND THE AFTER-EFFECTS OF INTOXICATION