News
Traditional Amazonian Diet in Southern Europe in May and September 2020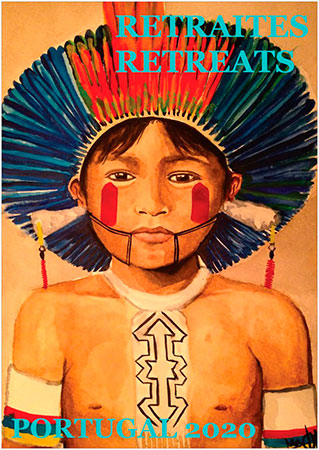 Four international retreats will take place in Southern Europe. They offer, among others, 4 major amazonian, andean and european plants. The retreats are inspired by the traditional diets ('dieta' in Spanish) carried out for several millennia by the Indians of the Amazon basin.
- RETREAT 1 (9 days) Beginning: Friday, May 15th / End: Saturday, May 24th.
- RETREAT 2 (6 days!) Beginning: Tuesday, May 26th / End: Monday, June 1st (Retreat 2: special prices for applications sent before Dec. 31st 2019).
- RETREAT 3 (9 days) Beginning: Sunday, August 30th / End: Tuesday, September 8th.
- RETREAT 4 (9 days) Beginning: Friday, September 11th / End: Sunday, September 20th.

Mono-diet with a vegetarian / vegan diet.
Accompaniment & individualised assessment by the team.
The team is composed of 4 persons, mixing different pathways and several nationalities both South American and European.
The retreat takes place in a private nature reserve overlooking a river.
A private, free optional shuttle bus is chartered from the nearest airport and takes participants directly to the Retreat Center.
For further information (schedule, price...):
Website in English, German and Dutch http://tobaccospirit.nl
E-mail: tobaccospirit@outlook.com